As a buyer, you can make offers to sellers by finding a listing you love and tap on "Make Offer"
Enter your offer price and tap "Send Offer"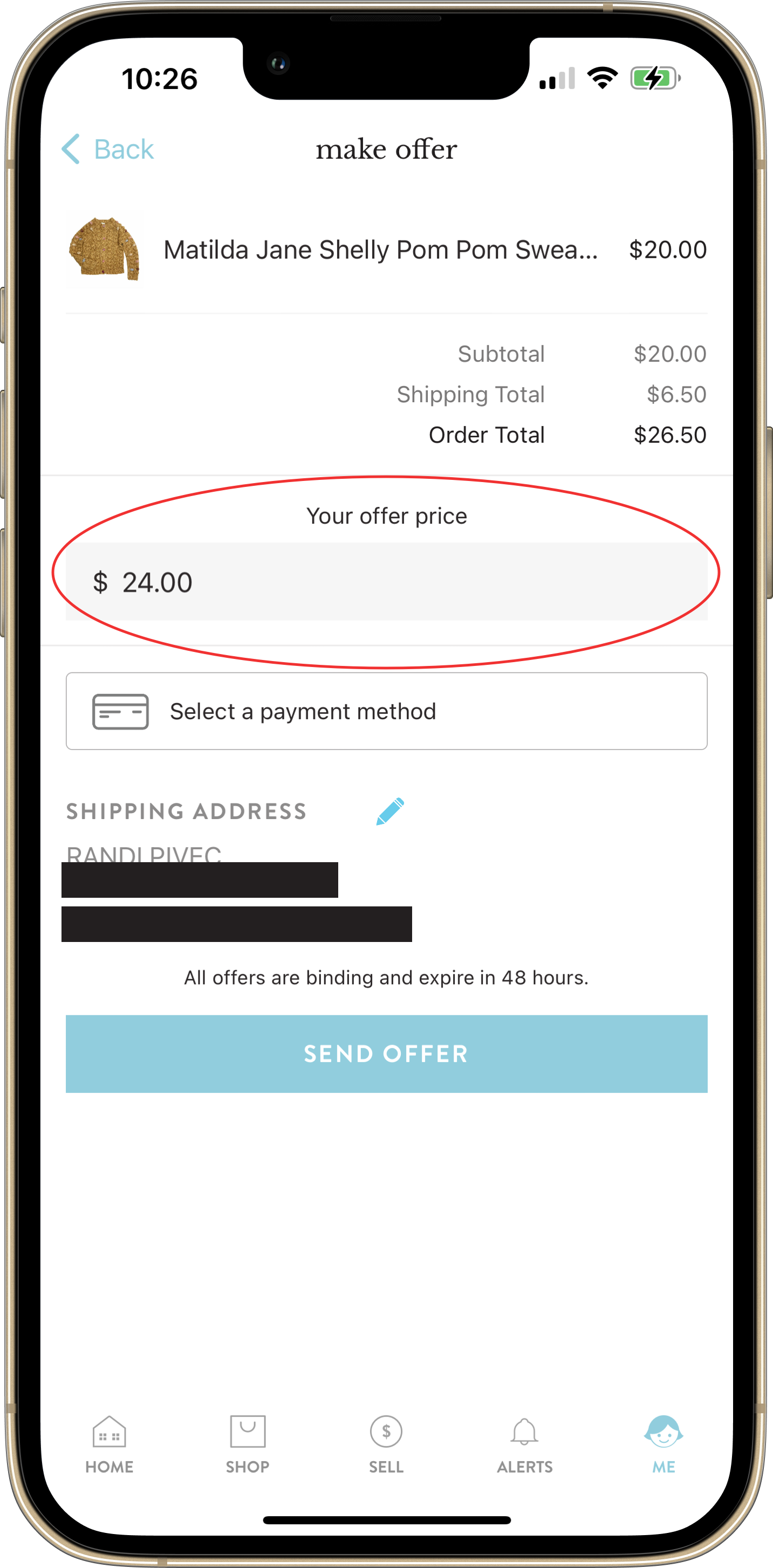 Accepting offers is optional for sellers. To opt out of receiving offers from buyers, go to your Settings > Shop Settings and turn the toggle "Off".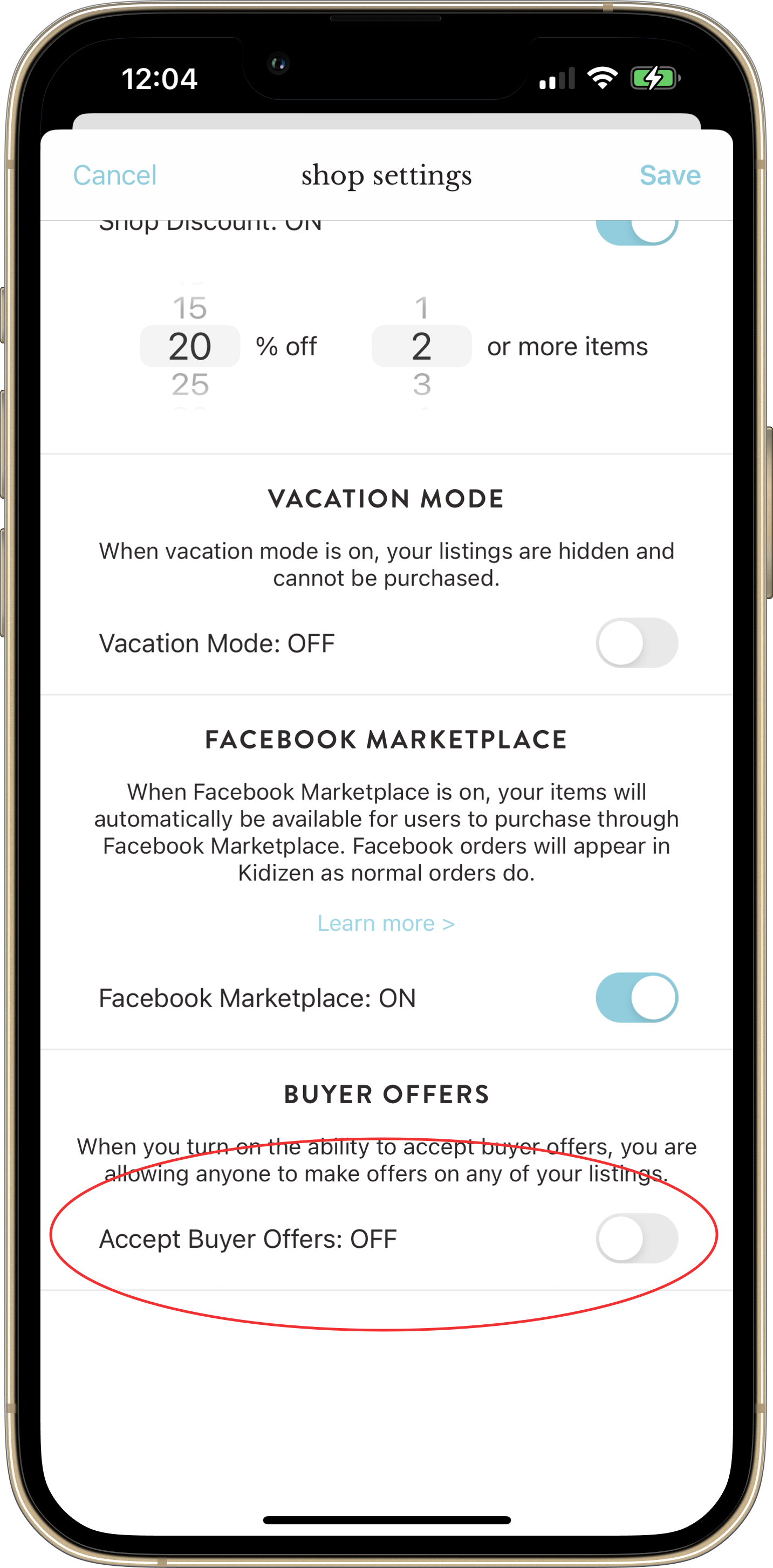 As a buyer, not every listing you love has the offer option. Sellers price listings to account for the cost of packaging, shipping, and a fee in addition to the value of the item they're selling. Please be fair and reasonable when making offers!
FAQ
Is my offer for one item or for my entire cart?
When you tap on "Make Offer", it will put the item in your cart and take you to the offer screen. In the offer screen, you will be making an offer on all the items in your cart from that particular seller. If you wish to make an offer on just one item, you will need to remove the other items from your cart and then send the offer.
It is showing my payment method but I have Kid Bucks. Will it use my Kid Bucks?
Yep! If you have Kid Bucks, it will use your Kid Bucks first and then charge the remainder to your payment method. A payment method must be in place in case you don't have enough in your Kid Bucks at the time the offer is accepted.
When does an offer expire?
An offer expires 48 hours after it is made if it is not accepted or countered.
Will my payment be processed if the seller accepts an offer?
Yes, if the seller accepts your offer your payment will automatically be processed and you will be notified. You will not be able to cancel or modify any orders at this time.
Why don't all listings have the option to make an offer?
Some sellers have the offer option turned off when they are not accepting offers on their listings.
I received a notification that the seller accepted my offer but my payment wasn't processed. Now what?
You will need to modify your payment information for the order to be processed. You will have 48 hours to update during which time the item may be purchased from someone else so make sure to get this updated as soon as possible!