When you share your referral code, the person you refer gets a $5 Kid Credit when they create a new account on Kidizen, and you get a $5 Kid Credit after they make their first purchase. You can share your referral code by going to the Friends tab in the main navigation of the app.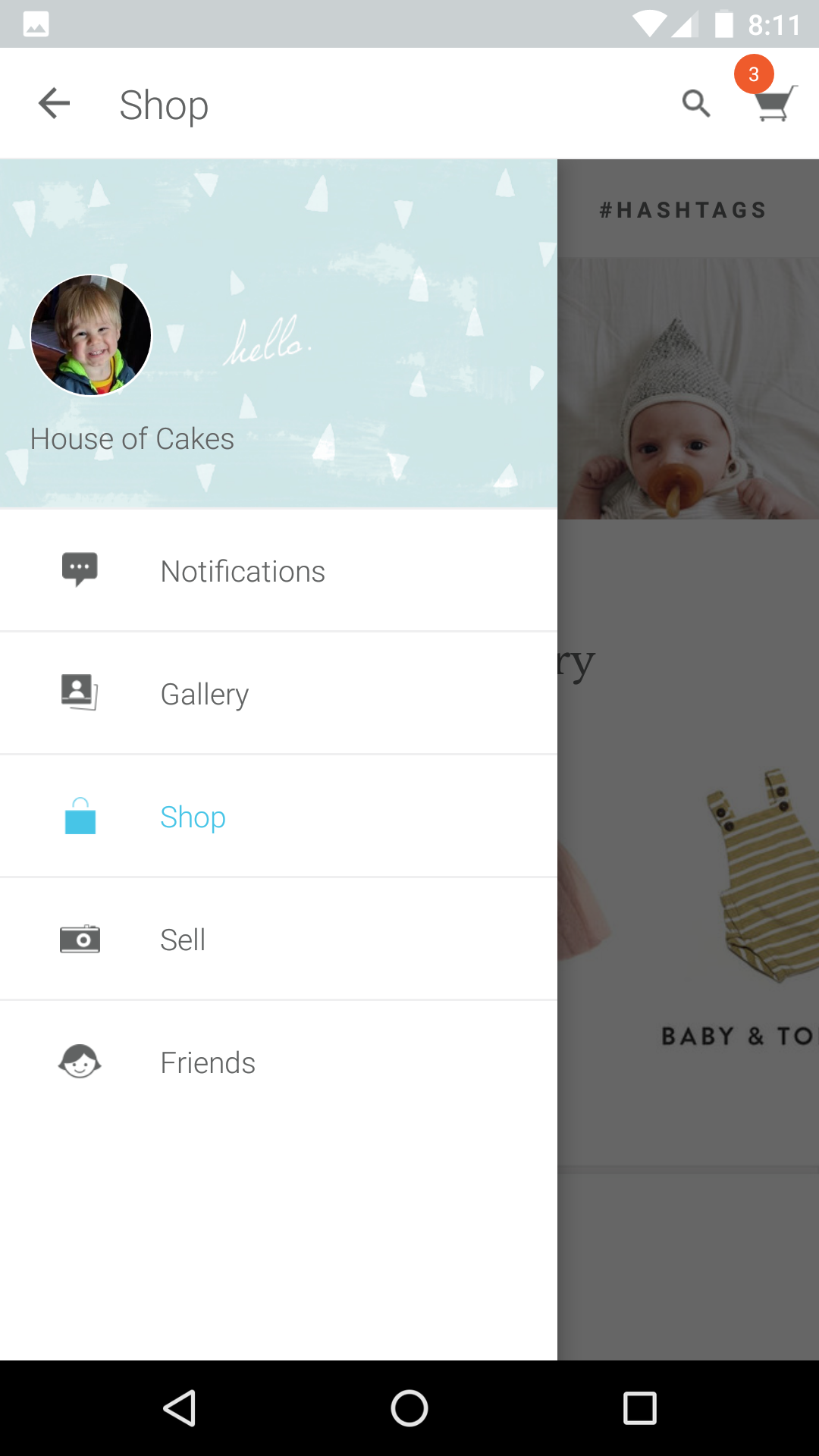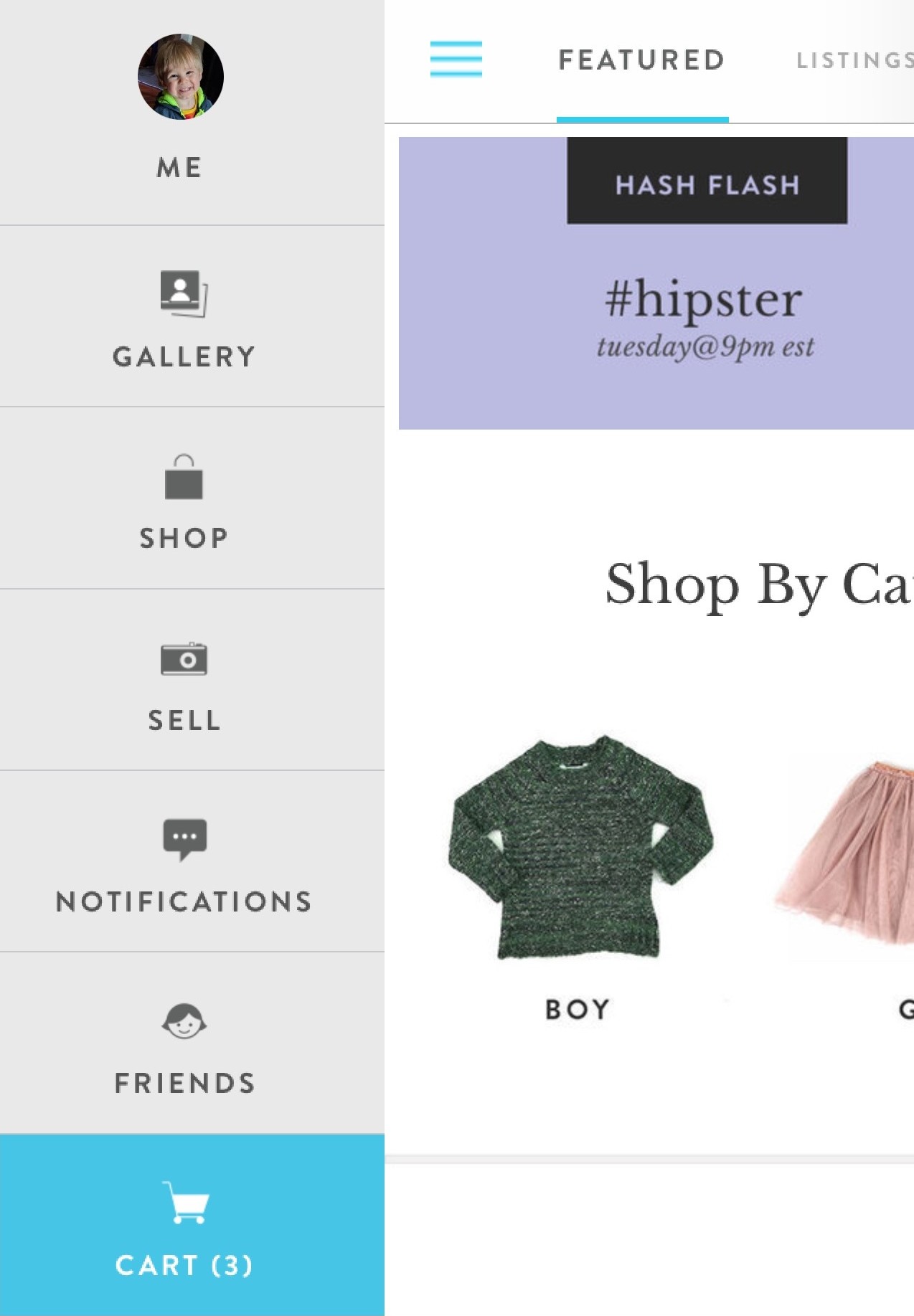 From the Friends screen you can use the options to invite friends via Facebook, Email, and/or text message.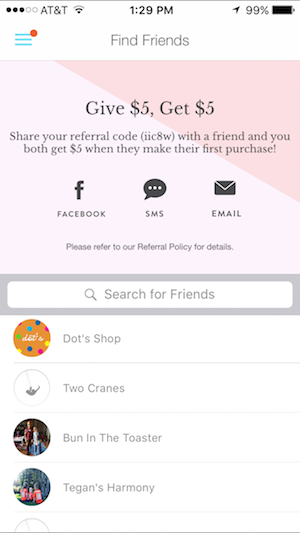 A few things to note about the referral program: 
The person you refer must be a new user, and will need to enter your referral code at the time of registration (the referral code will be pre-filled for them if you invite them via the SMS and Email option in the app)
In order to receive the $5 Kid Credit, the person you refer must make a purchase of $10 or more within 30 days of registration
You will receive your $5 Kid Credit 7 days after the person you refer receives their order
Please also keep in mind the intent of the referral program is to reward users who help us to spread the word about Kidizen. In order to offer this program, we must enforce the following rules so that the program is not abused:
Referral codes may not be used to refer others within the same household. 
Creating multiple accounts in order to receive the referral credit is in violation of our policy and will result in account suspension.