As we all settle into the new Kid Bucks system, we continue to gather feedback and better understand the needs of our members. So, we'd like to first thank everyone who has reached out to us to share their thoughts and experiences. We've heard that improving the refund process is something that is important to our members. As such, our team has made refunds a priority as we work to evolve the Kidizen app and adjust to the needs of our community.
In the next app update (likely available in the week), you will see a number of additional features added to the Order Detail screen. From this screen, sellers will have the option to issue full refunds with the tap of a button, if the order has not yet shipped. When refunds are issued, the marketplace fee will automatically be included in the refund. And if the seller purchased a shipping label from Kidizen but did not use it, the cost of the label will be refunded to the seller as part of the refund process.
Sellers will also have the option to issue partial refunds. Initiating partial refunds will not be fully automated (we're still working on this) but it will automate a message to us so that we can take care of issuing the refund within 1 business day.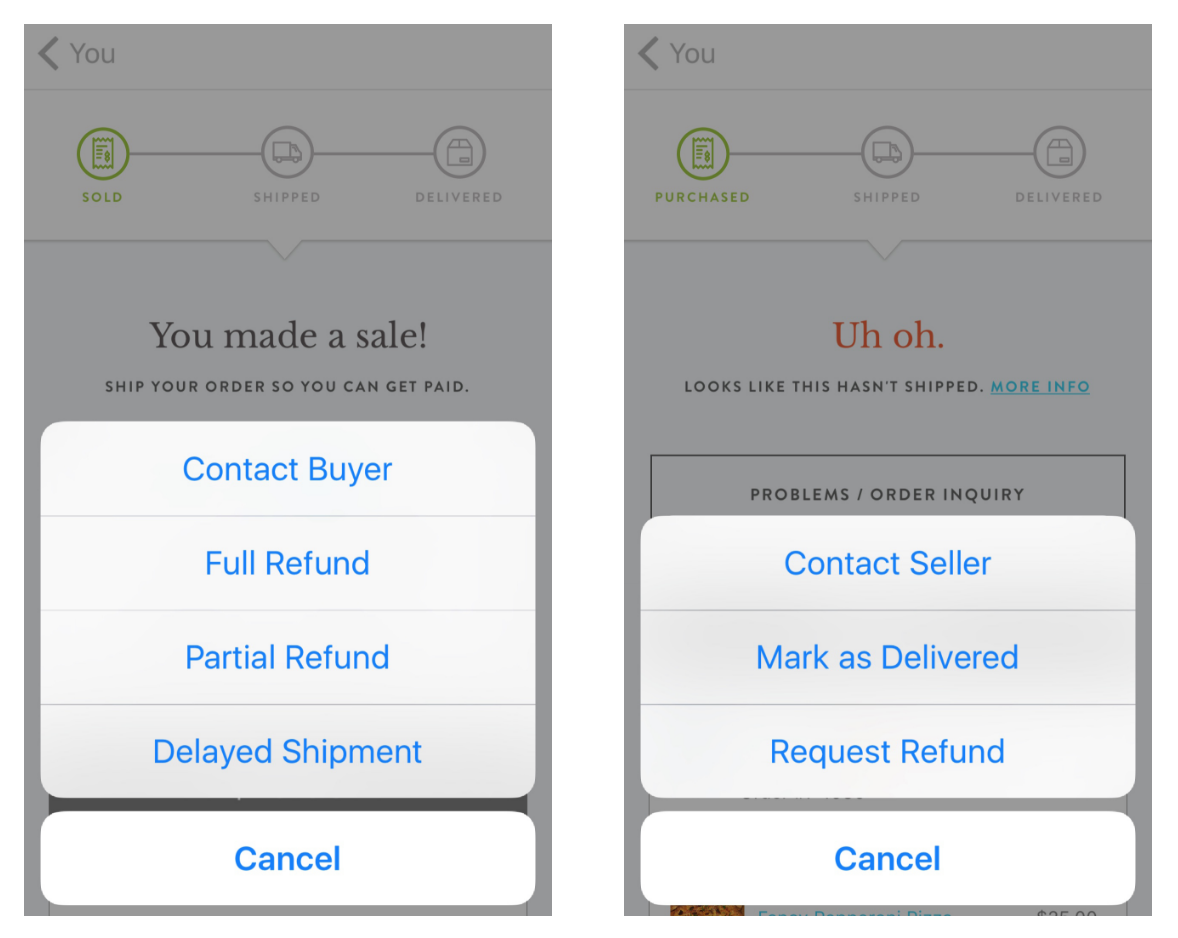 We have also noticed that sellers need more flexibility with the refund process, and that buyers often want to give sellers more time to ship an order. Therefore, refunds that are the result of the order not shipping will only be issued once the buyer requests the refund. On the Order Detail screen, buyers will have the option to request a refund once 7 days have passed from the purchase date and the shipping status shows the order has not shipped.
Therefore, if sellers need more time to ship, they just need to communicate this delay to the buyer so that the buyer knows to not request a refund. This also allows for any other delayed shipment scenario that the buyer and seller have agreed to.
From now until this next app update is available, buyers will receive an email that asks if they need a refund. This email will be sent 7 days after a purchase has been made, if the shipping status shows the order has not shipped. Buyers can then respond to this email to request a refund.
As always, we thank you for your partnership as we continue to evolve!