If you need to issue a refund to the buyer, and you haven't yet shipped, you can select either Full Refund or Partial Refund from the Issue Full/Partial Refund option at the bottom of the Order Detail screen (see image below). The buyer will automatically be issued a refund to their original payment source. Kidizen will always automatically refund our portion of the sale (the marketplace fee), so there is no added cost to the seller.

If you purchased a shipping label from Kidizen for this order but haven't used it, you will receive a refund for the label and the label will be canceled as soon as the refund for the transaction is issued.
Be sure to also message the buyer and provide information on why you are not able to complete the transaction.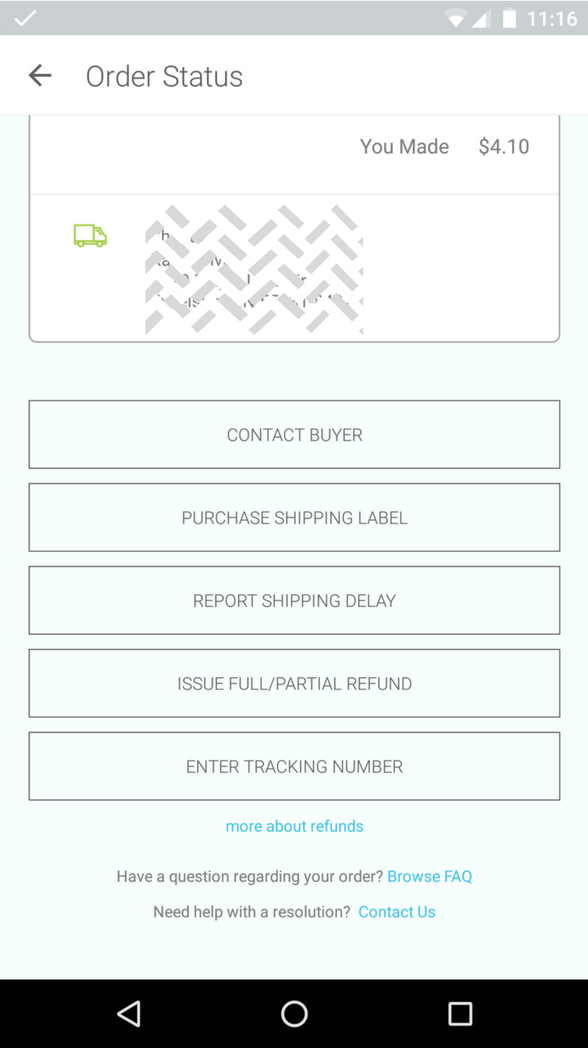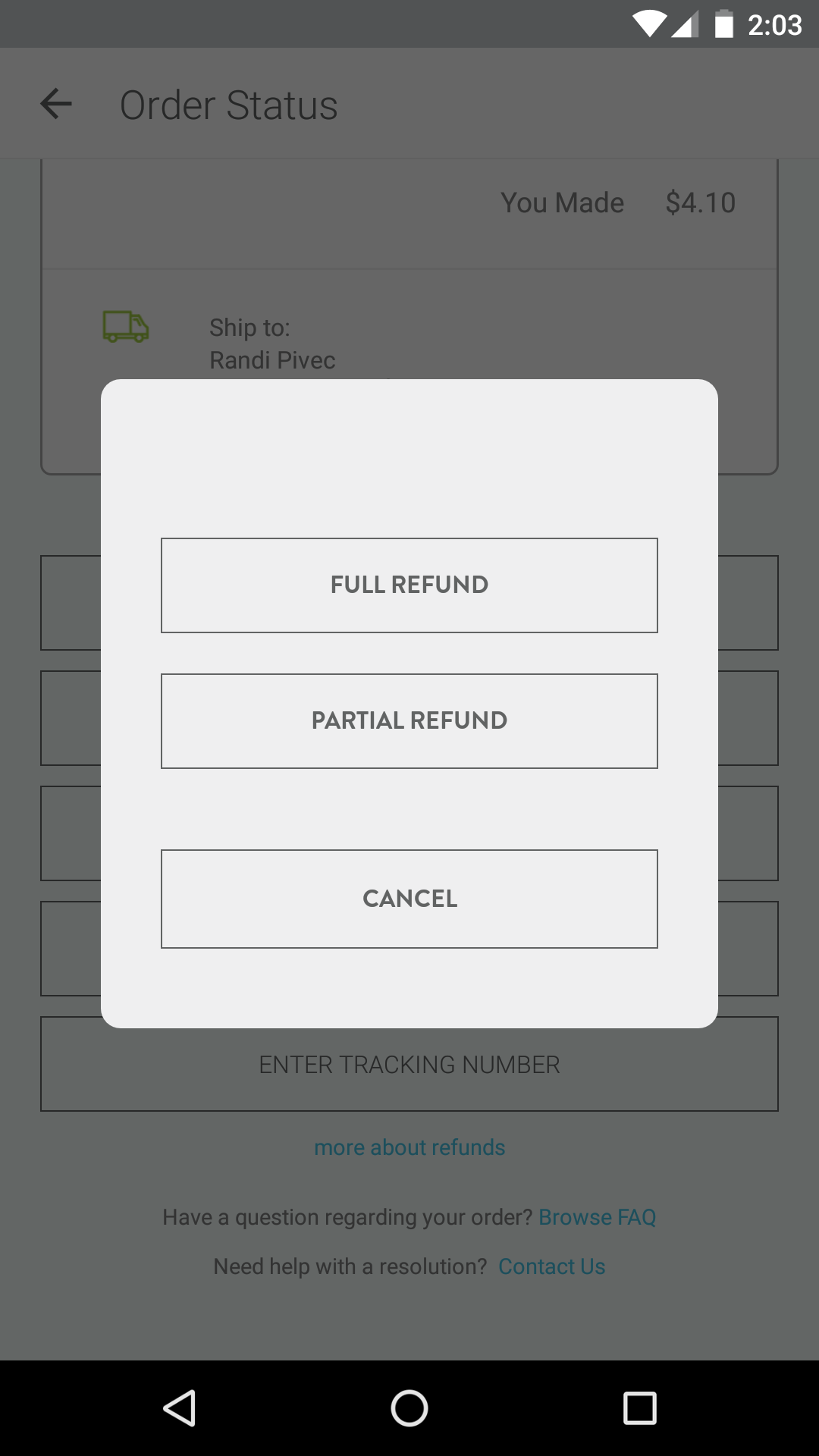 For partial refunds, or full refunds that occur after the order has shipped, Kidizen will process these within 1 business day. If you have already cashed out this payment and do not have sufficient funds in your Kid Bucks account to process the refund, Kidizen will ask you to provide PayPal or credit card information.
Need to issue more than one partial refund on the same order?
Reach out to Support with the order number and additional amount you need to refund and we can process it on your behalf.