The first step after you make a sale is to purchase a shipping label. 
Once you make a sale, you'll be prompted either purchase a shipping label or enter a tracking number (if you choose to purchase a label elsewhere).
For your convenience, we are offering an easy way for you to purchase a label through Kidizen.  Please note that you will receive the funds you added to the listing for shipping so that you have the money needed to cover the purchase of the label after the sale is made. 
Here's how it works after you make a sale: 
1. Tap "Purchase a Shipping Label" in the Order History screen for the transaction you'd like to ship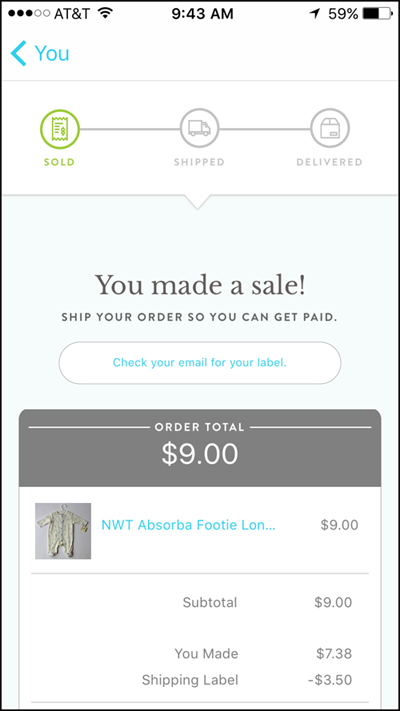 2. Select the appropriate shipping option, or enter an exact weight for the package (be sure to include the weight of the packaging materials as well as the contents of the package)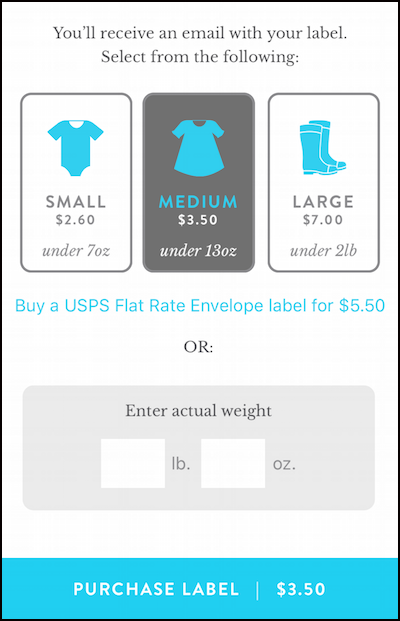 3. A shipping label will be emailed to you and the tracking number will automatically be provided to the buyer