We're excited to announce that stamps have arrived!
What are stamps?
Stamps are little profile badges to share where you've been (and where you're going) in the Kidizen community.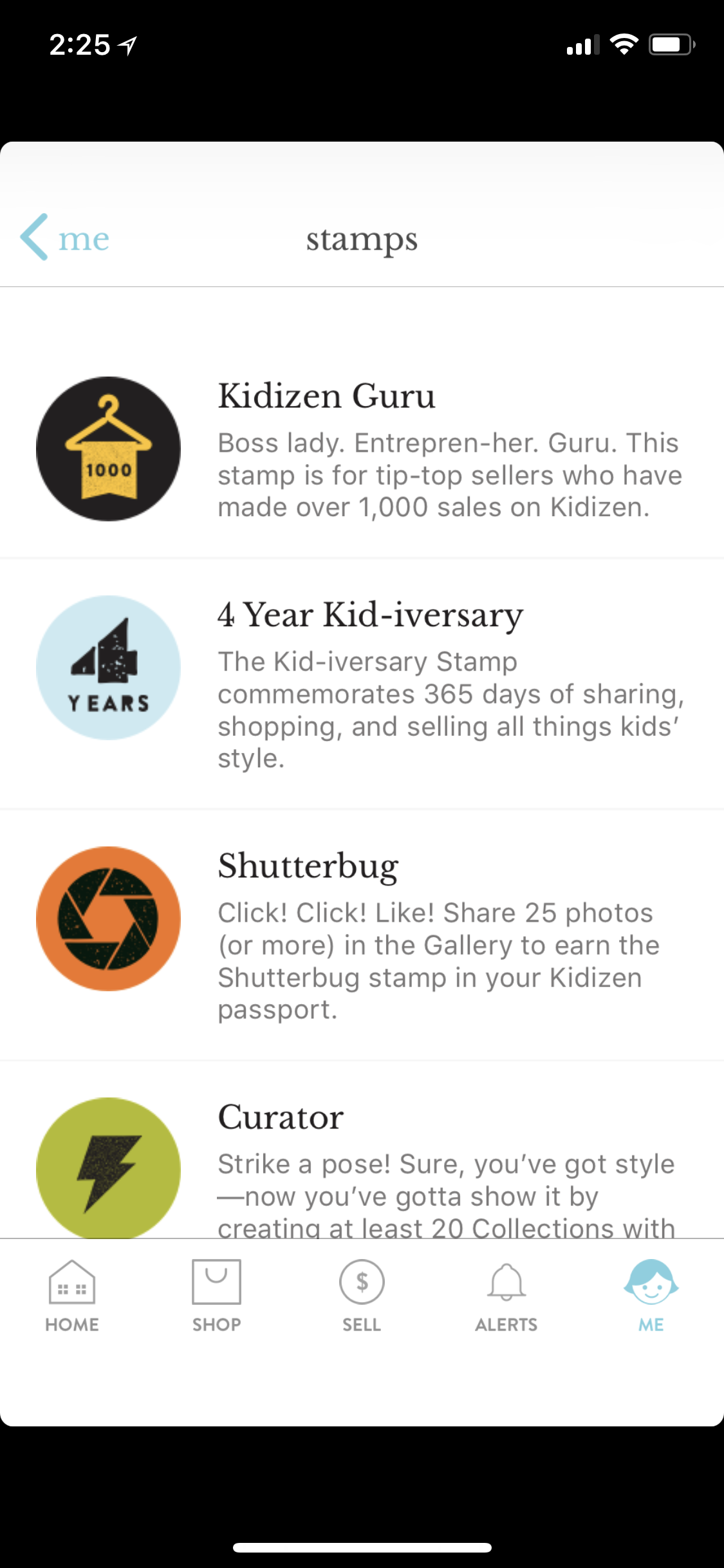 Where can I see my stamps?
Stamps live on your profile. Just tap Me and scroll down to see them.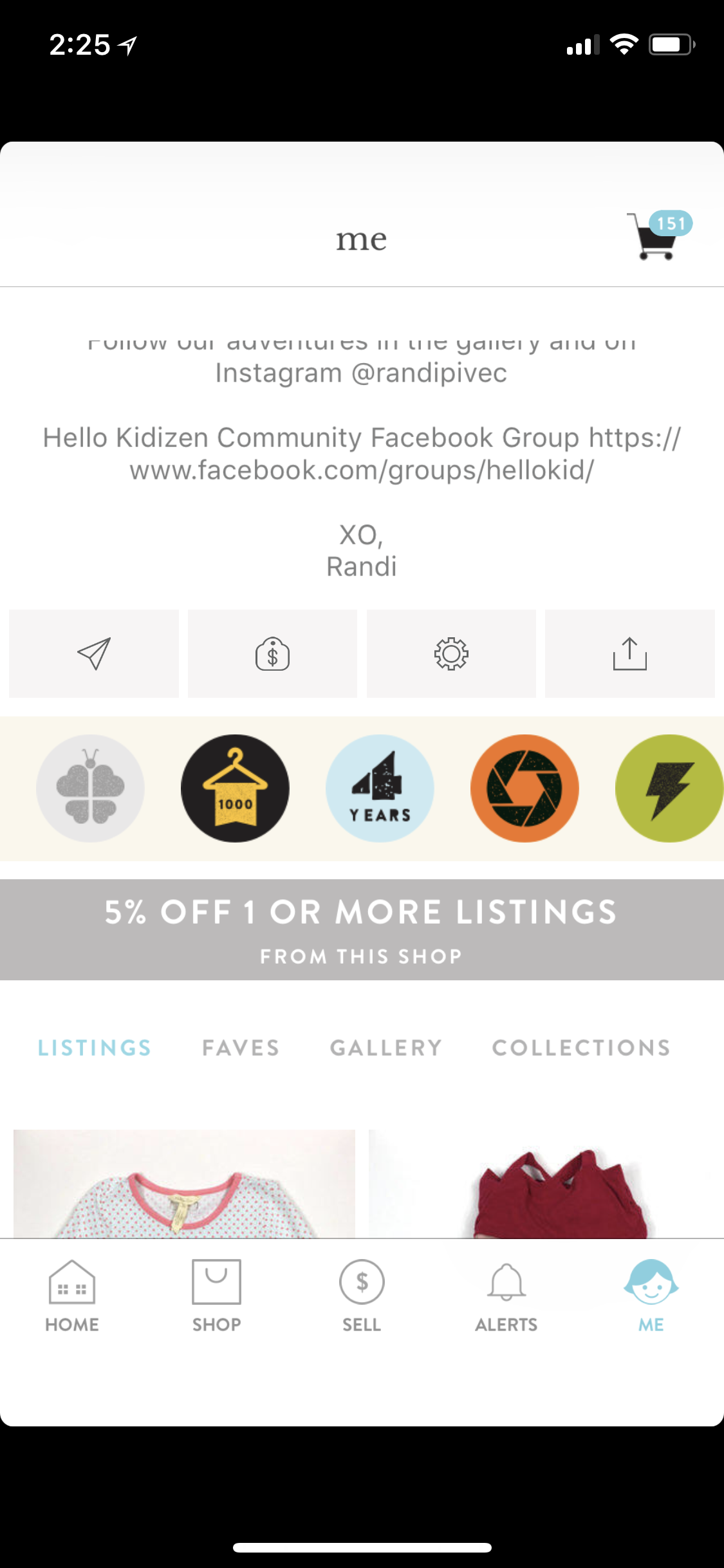 How do I earn a stamp?
Earn stamps in your passport by doing what you love best— Tap any stamp to learn what it takes to earn one.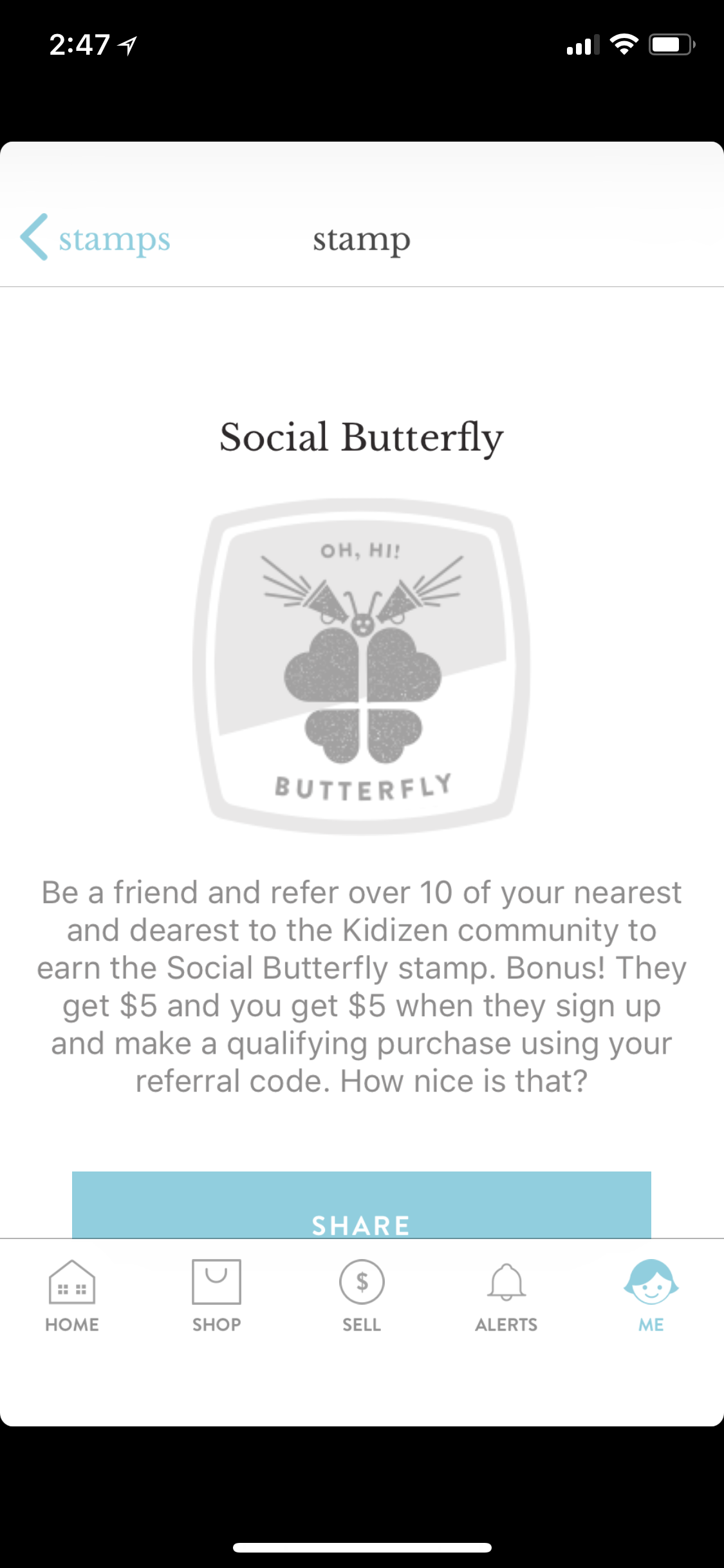 Happy Stamp Collecting!