Your push, in-app and email alerts are all set in your profile Settings when you create an account with Kidizen and can be controlled to your preference within the app.

To change your preferences in the app: tap Me > Settings > Notifications > Email.
You can subscribe and unsubscribe to email alerts by simply tapping the notification and choosing either Email or Hidden.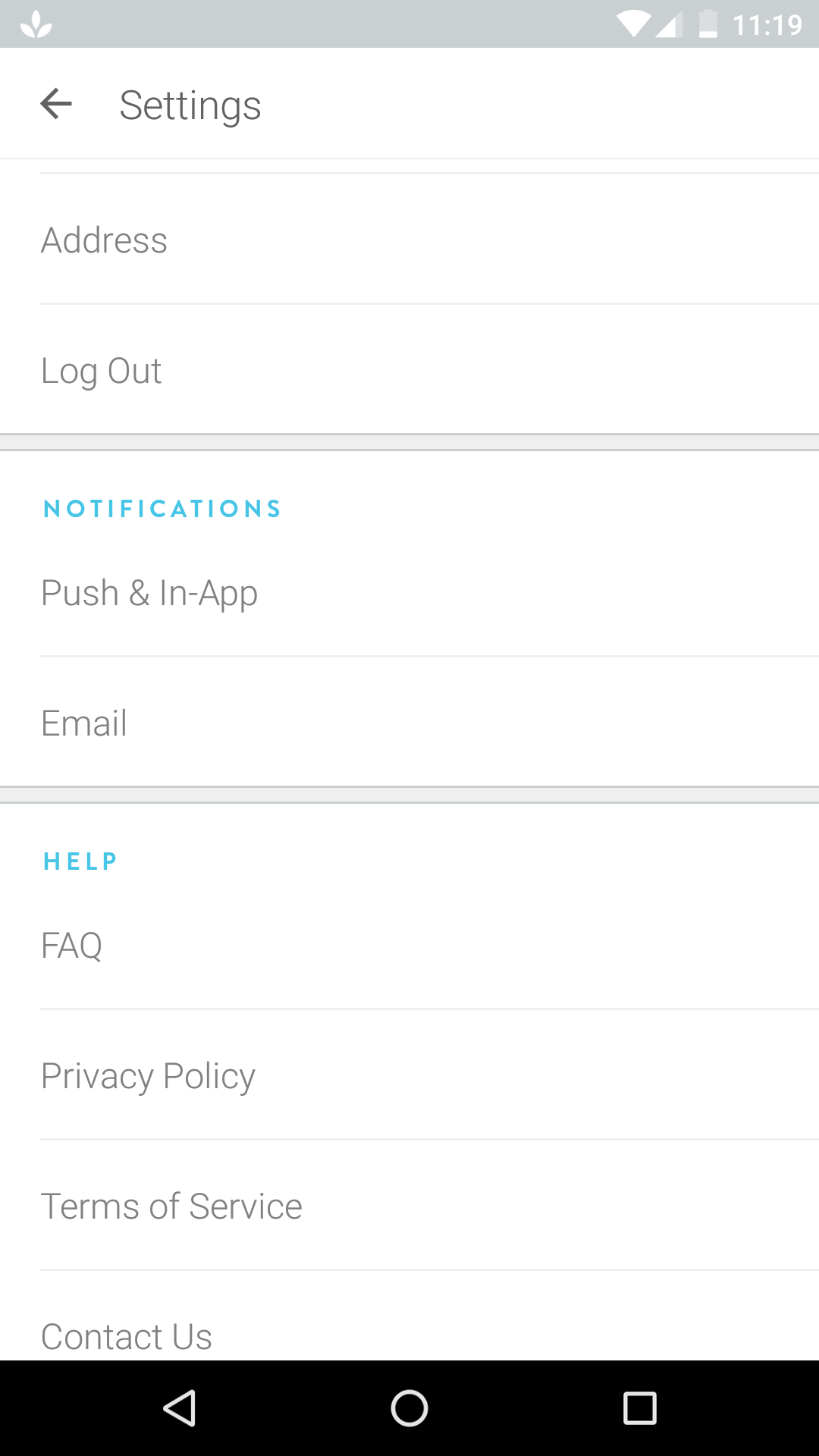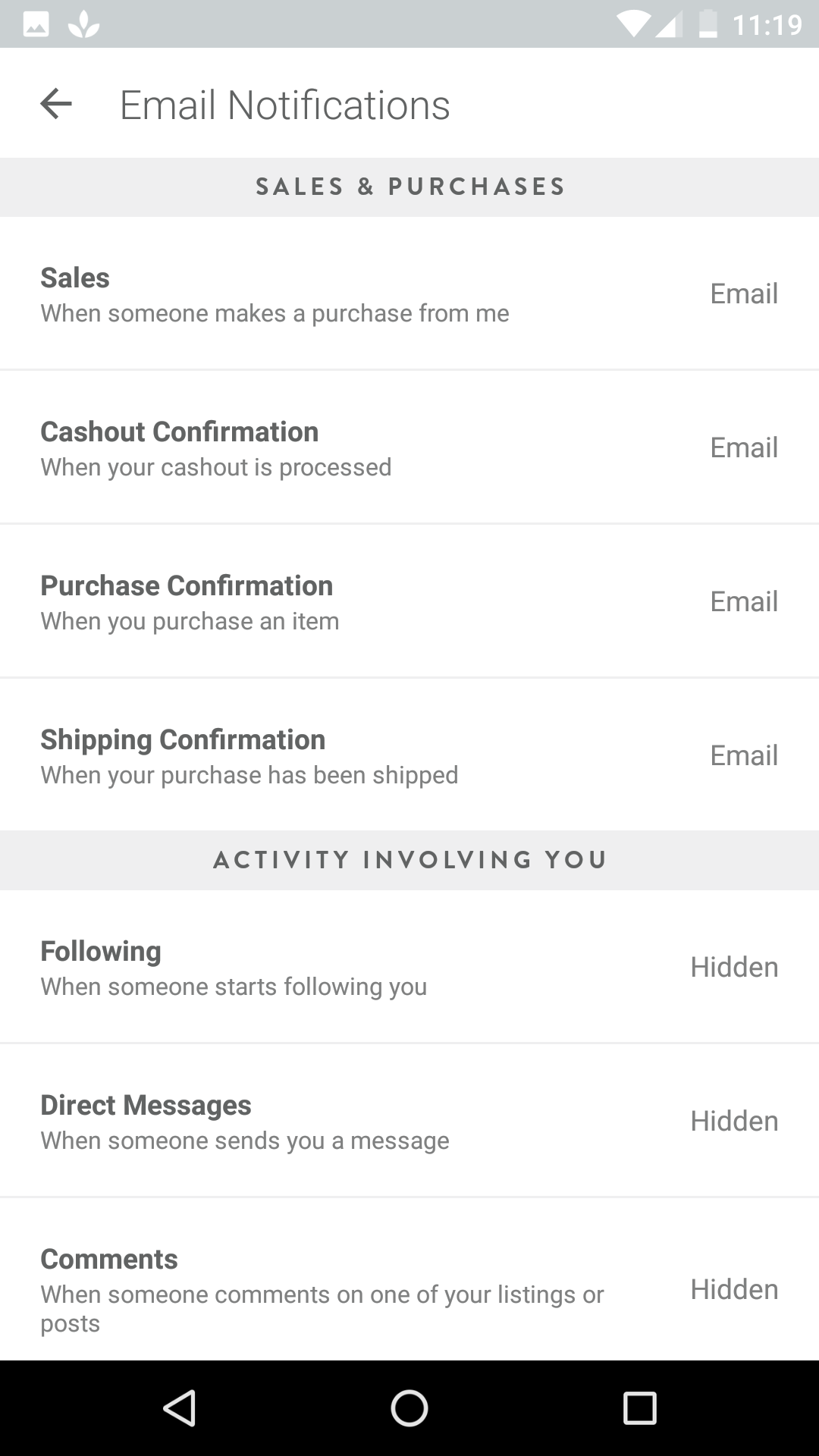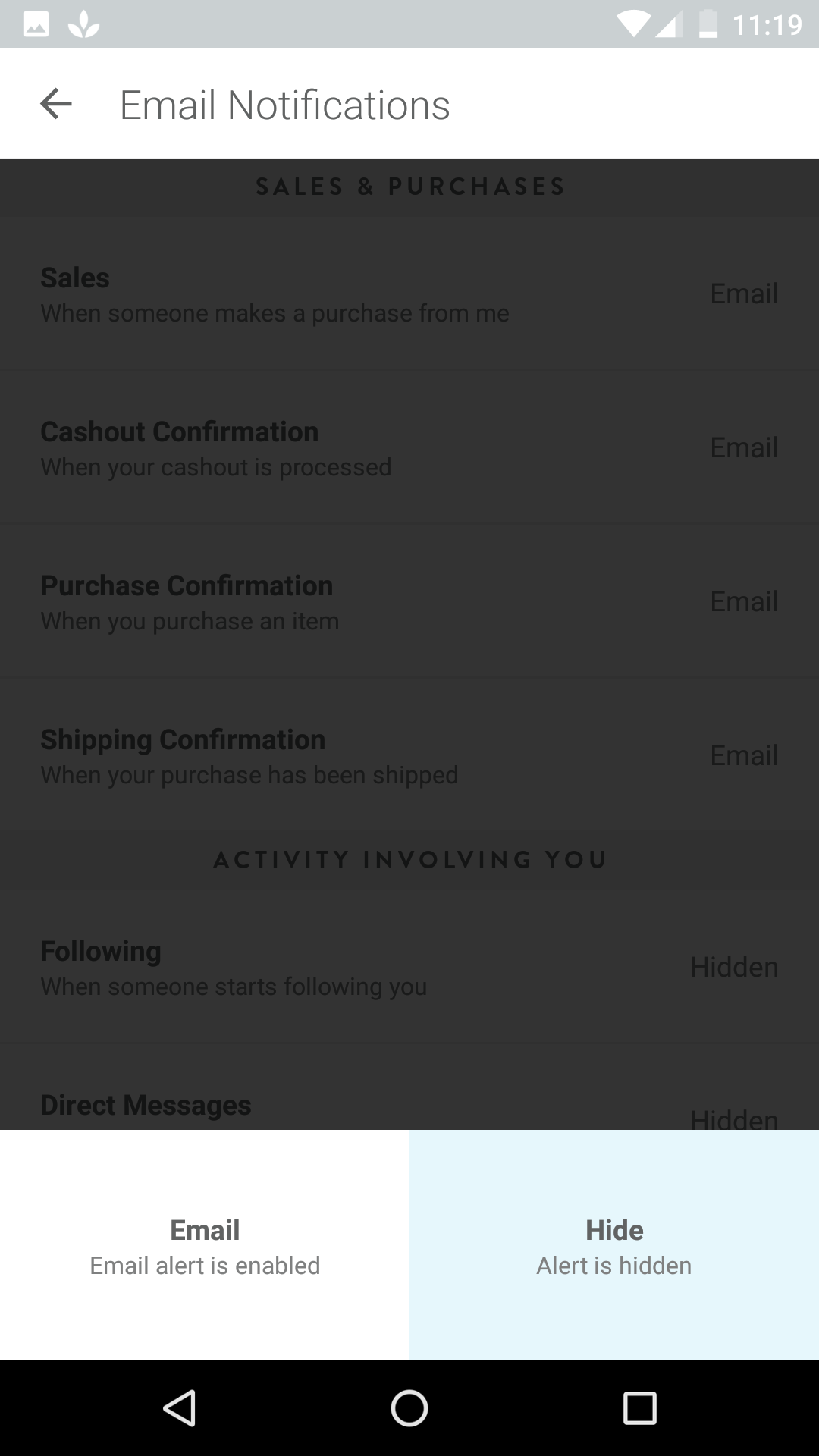 To change push or in-app notification settings in the app: Me > Settings > Notifications > Push & In-App


UPDATE: You can now update your email settings from your profile on the Web!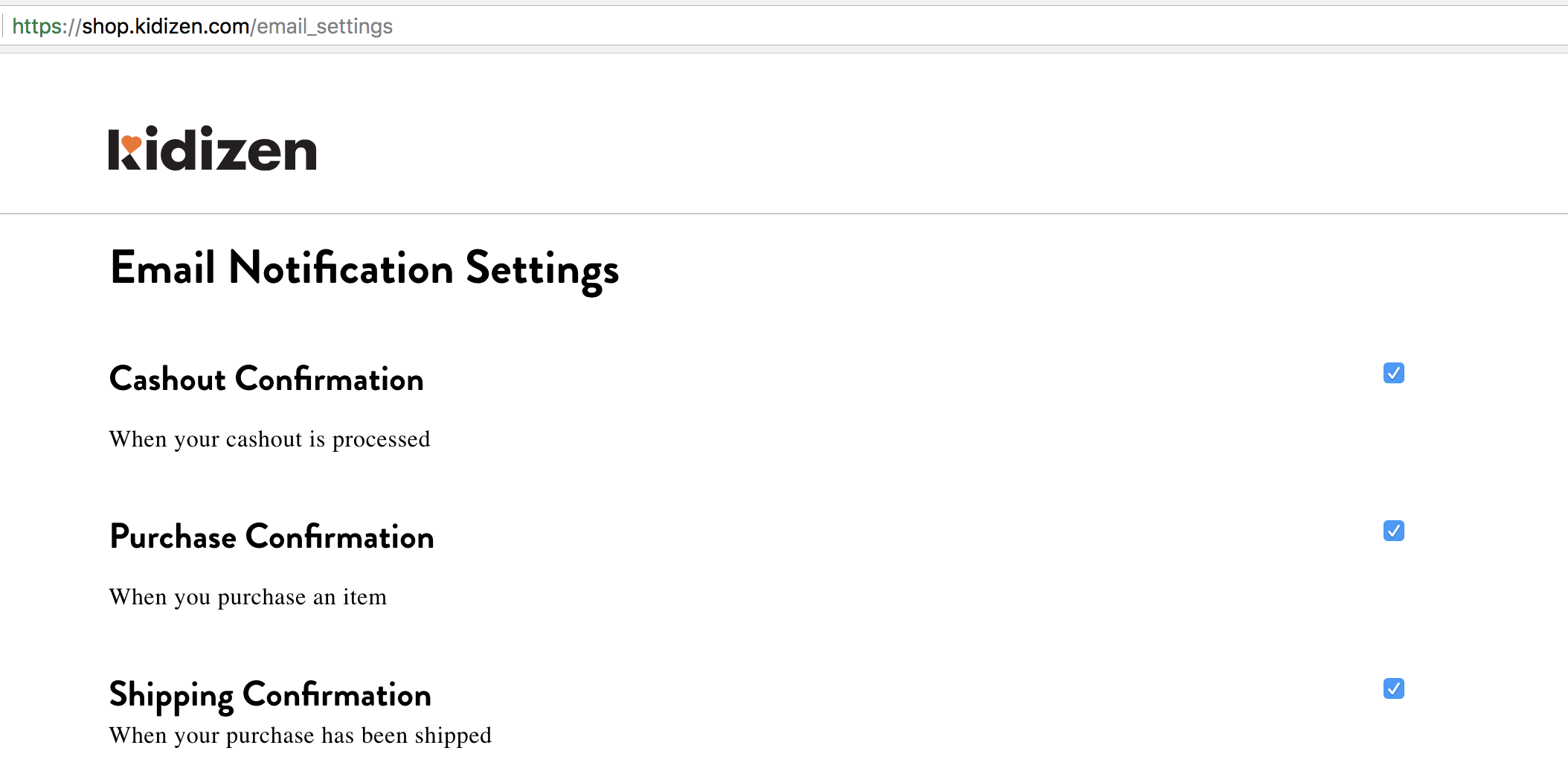 Simply follow the unsubscribe link at the bottom of applicable emails or go directly to https://shop.kidizen.com/email_settings to update your email notification settings.